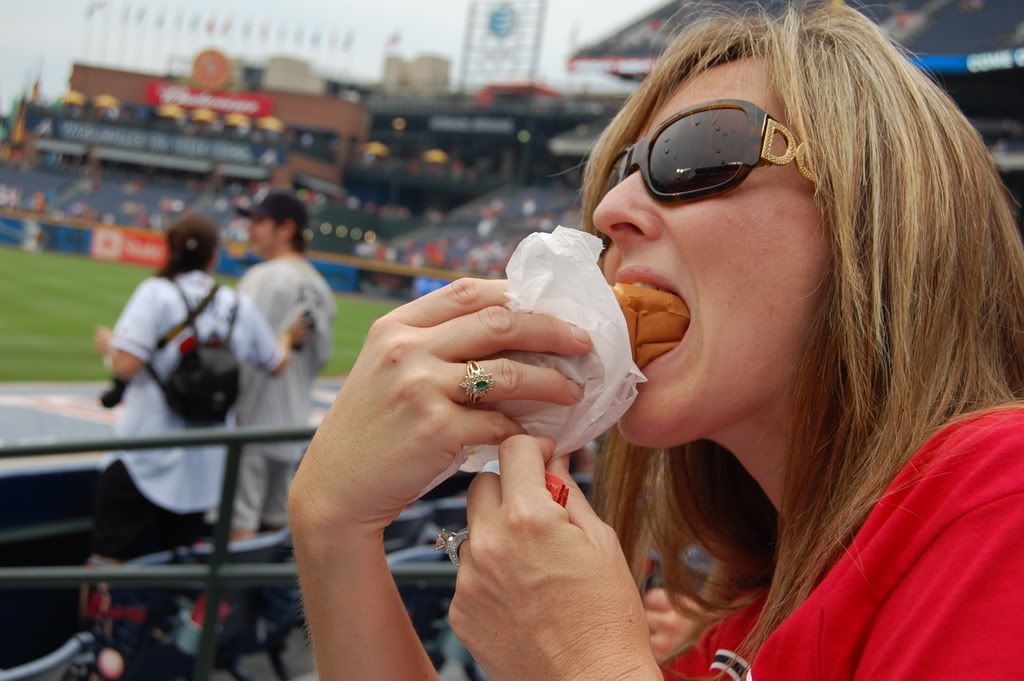 Posted by Chris Burke
Because the food our fathers and grandfathers ate at the ballpark apparently isn't good enough for our elite, beer-drenched palates, eight MLB teams have paired up with the Food Network to offer gourmet steak sandwiches at games this spring.
According to CNBC business editor Darren Rovell, Baltimore, Cincinnati, Cleveland, Detroit, Milwaukee, San Diego, St. Louis and Texas will all serve the Red, White & Blue steak sandwich at specially marked concession booths throughout the 2011 baseball season.
"We are all about the nexus between food and entertainment," said Sergei Kuharsky, the general manager of Food Network's new business enterprises.
The Red, White & Blue includes steak smothered in blue cheese and Peppadew-pepper mayonnaise, served on a French baguette.
If that doesn't scream America and apple pie, I don't know what does.
Certain parks will also offer localized version of the sandwich — Milwaukee, for example, will sub out the blue cheese for a "sharp and hoppy beer cheese." You can probably expect some spicy southern flavors to be incorporated in Texas, maybe a scoop of chili or bright yellow cheese in Cincinnati, and anything that adds 500,000 calories in Cleveland.
Rovell rightly recalls that the Food Network partnered with the Yankees back when new Yankee Stadium opened to offer — who knows why — a duck confit pizza. That item failed so miserably that it was off the park's menu within a couple of weeks.